Perfect relaxation will be enhanced by massage directly in the guesthouse. You don't have to go anywhere, nice lady called Kateřina will come to you. Thanks to the portable massage bed, it is up to you whether you want to use the rooms of your apartment for massage or have a massage in the garden of the guesthouse.
You can choose from a variety of massages:
Classic massage:
back, neck (45 min) – 600 CZK
foot massage (40 min) – 550 CZK
hand massage (20 min) – 350 CZK
whole body (90 min) – 1 100 CZK
Ayurvedic Garshan massage:
whole body (90 min) – 1 250 CZK
lower part – 650 CZK
upper part – 650 CZK
Head massage:
Indian head massage (60 min) – 700 CZK
Kateřina is a professional certified masseuse with many completed courses (sports and reconditioning massage, Garshan – Ayurvedic massage, Indian head massage + anti-stress massage, reflex massage – foot and palm soles).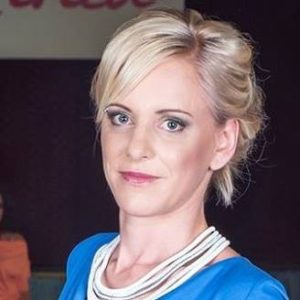 You can read more about massages here:
Classic massage
It belongs to the oldest, most used and most popular regeneration procedures. It removes fatigue, flaccidity, stiffness, shortening and muscle soreness. The massage is carried out with more abundant and harder touches, which release fatigue substances (lactic acid) in the muscles, further releases skin tension, blood circulation in the skin and muscles, absorption of sprains and swelling and last but not least improves tissue nutrition and eliminates pain. that can help us resist the ruthless burst of work and disagreements around us. It is suitable for all diseases of the musculoskeletal system, post-traumatic conditions or during convalescence. It is recommended for conditions after physical exhaustion or during muscle fatigue. Various massage products (emulsions, aromatic oils, etc.) are used during the massage to facilitate the application of individual massage touches.
Indian head massage
It effectively relieves stress, tension and removes migraine. It oxygenates the brain, improves concentration, helps against depression and anxiety. It significantly improves the condition of the scalp, the hair is denser, shinier and overall better after regular massage.
Ayurvedic Massage – Garshan
Garshan is a relaxing and invigorating massage designed for weight loss by Indian sages, and has been operating for 2,000 years. This procedure promotes lymph movement and blood circulation. The body cells are oxygenated to release toxins more quickly. The massage is done with raw silk gloves, salt crystals, and special Ayurvedic oils. The upper layer of the skin is disrupted and the active substances are then absorbed into the body. cellulite. It can be applied to the whole body or partially (upper or lower half of the body).
Foot Reflexology
When working on the reflex points of the foot, we can stimulate the entire nervous system, individual organ, function, or part of the body. It mediates the response to tissues and induces a physiological change. Contact and pressure produce an electrochemical impulse that changes the neural processes and transfers that impulse to the nerve fibers.
Massage is recommended, due to the time of Mrs. masseuse, to arrange before your arrival.
If you are interested in a massage please contact Lucie Hrabětová at +420 721 216 490 or in person.